Adulting: The Un - Instagrammable_The Job Interview part 1/ Ma vie d'Adulte: Le non -Instagramma
EN
Adulting: The Un-Instagrammable_The job Interview part 1
If I may edit my original text, I would like to add my predominant thought in writing this series: fleeting time. For those who know, it is one of my biggest fears. Fleeting time, and perhaps scarier: the changes that come with fleeting time. Over the past year, this fear has been very much present in my life. I look at myself now, the people I love so much around me, and I wonder, when will this change? Who will I count amongst my friends in ten years, and what will I have to still be grateful about then? If I rephrase that question, I guess what I am asking is: who and what am I grateful for today, that in ten years I will be able to remain grateful for? You feel me?
Because change and time are some of the only constants, my life today is not going to look like this forever (and thinking about it rationally, nor do I want my life to look like it does right now, forever). Hell (no pun intended), editing this in coronavirus times, I feel like all our lives somewhat shifted from one day to the next. Documenting this will somewhat keep my life, at least in some sphere or realm, eternal.
This is, Adulting: The Un-Instagrammable.
I foresee a challenge here: that of my somewhat fleeting memories. Just like my journals, this is another reason to document I suppose. Amongst the first reasons though is to fulfill my love of storytelling all the while reliving some of the events that have led me here, now.
My first job has somewhat occupied the forefront of my life for the past four years, second only to a few events, as I've been busy with being scared, amazed, grateful, wanting to quit and starting the loop all over again.
Here is where it all started.
I remember wearing one of my favorite grey suits from Zara, a pair of pants and hair in braids. I felt quite confident that, that would do it for a first impression at a job interview. This felt like the hundredth time I was getting ready for an interview.
In reality, my count was probably under 10 interviews. I had given up after the third time of hearing "Where are you originally from? We would need to check if we can hire candidates who are originally from somewhere else…" So much for being Proudly South African, capital letter for Proudly! Despite showing up with a South African Passport, my accent and French school education apparently gave them the right to remain skeptical.
I drove to the interview spot and after seemingly fighting my way through security, I was finally shown into the main hall to wait for my interviewer to materialize.
Before taking a seat, I noticed a staircase leading to more offices on the upper floor. I felt a rush of familiarity, though at that point I didn't really know why. Before long, my interviewer showed up. She was rocking a laid back boyish cut of a shirt, loose jeans and rocked an Afro that looked like she had just recently decided to transition from relaxed to natural hair. She looked so relaxed that I thought to myself, "damnnnn sonnn, do you know how long it took for me to make sure I looked cute for this interview, for your ass to show up like this honey?" I mean, albeit my suspected ill matched foundation that day… I was looking alright, damn it!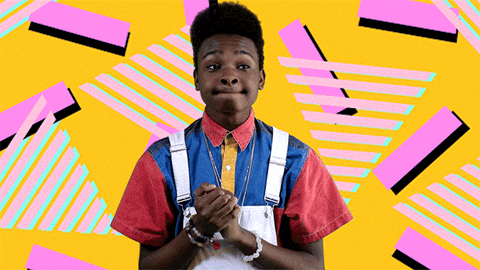 Disclaimer: Don't come at me, talking 'bout I'm disrespecting my interviewer because of her outfit choices…na ahhh! Just that, maybe, if I had received the memo that I could just show up a little chilled, you know, jeans and some converse or whatever… that would have been great!
The interview went pretty well. I mean, I think it went well. Very interesting questions were shot my way, and I realize now, that I had no experience then to answer the questions asked of me, in an "out of the box" way, like I was encouraged to throughout. Turns out you need experience to think outside the box, the experience that grows your imagination.
I remember returning home, dropping my bag on the floor of my sister's room and bursting out in tears. Not only had the hours talking to people I didn't know exhaust me, I was also stuck in my head quite a bit. Two years of very limited contact with people while unemployed and socially anxious will do that. Maybe I hadn't sounded smart enough, maybe I looked too old for a 23-year-old (even if that were to be true…like…what in the hell did that have to do with anything? Looool), Maybe my face had looked ashy from wearing the wrong foundation shade throughout the entire interview (chileeeeee, now that was the unfortunate truth honey and I shy away from foundation to this day unless it's powder cause that stuff tends to disrespect me)!
It must have been a couple weeks after my first interview, or maybe ten days later (my memory will play games with me, I don warned you already lol). I received an email from my interviewer, in the midst of somewhat unexpectedly mourning the loss of my father. I will never forget the greeting "I trust this finds you well". Call me dramatic, but I never use that greeting in an email nor will I ever. Even before losing my dad, I always thought it was bold…odd … to just trust that someone was doing well. It was like assuming or…I don't know.
Anyways, the email said something about a second interview
If you've read me this far, until next time.
Bisous,
Meg!
*****
FR
Si je pouvais éditer mon texte original, je voudrais préciser ma pensée prédominante dans la rédaction de cette série : le temps éphémère. Celui qui court bien trop vite. Pour ceux qui me connaissent, c'est l'une de mes plus grandes peurs. Ce que je trouve encore plus effrayant : les changements qui viennent avec le temps éphémère. Au cours de la dernière année, cette peur a été très omniprésente dans ma vie. Je me regarde maintenant, les gens que j'aime tant autour de moi, et je me demande, quand est ce que tout ça va changer ? Dans 10 ans, Qui vais-je compter parmi mes amis , et de quoi vais-je encore être reconnaissante ? Si je reformule cette question, je suppose que ce que je demande, c'est :Quelles sont ces personnes et choses pour lesquelles je suis reconnaissante aujourd'hui, et pour lesquelles je resterais reconnaissante dans 10 ans?
Il me semble que seul le temps, le changement et Dieu sont intemporels. Ma vie aujourd'hui ne va pas ressembler à cela pour toujours (et quand j'y pense rationnellement, je ne veux pas que ma vie ressemble à ce à quoi elle ressemble maintenant, pour toujours). En écrivant mon texte à l'époque du coronavirus, j'ai l'impression que toutes nos vies ont changé d'un jour à l'autre. Documenter un peu ma vie gardera peut-être quelques aspects de celle-ci réels, pour une éternité, au moins dans une sphère ou un cadre donné. Bienvenue dans ma vie d'Adulte : Le non-Instagrammable !
Je prévois un défi ici : celui de mes souvenirs un peu flous. Tout comme mes journaux intimes, voilà une autre raison de documenter mes aventures, je suppose. Parmi les premières raisons, cependant,la principale est de satisfaire mon amour de la narration, du storytelling, tout en revivant certains des événements qui m'ont mené jusqu' ici, aujourdhúi.
Mon premier emploi a occupé l'avant-plan de ma vie au cours des quatre dernières années et n'a pas laissé beaucoup de place aux événements moins importants,, à l'exception, peut-être, de mes histoires de cœur. Effectivement, j'ai été très occupée dans ma vie professionnelle à être effrayée, émerveillée, reconnaissante, vouloir démissionner et recommencer la boucle à nouveau.
C'est ici que tout a commencé.
Je me souviens avoir porté un de mes costumes gris préférés de Zara, un pantalon et mes cheveux en tresses. J'étais assez confiante que ça irait comme ça pour une première impression lors d'un entretien d'embauche. J'avais l'impression que c'était la centième fois que je me préparais pour un entretien.
En réalité, je ne me rapprochais même pas des 10 entretiens. J'avais perdu espoir après avoir entendu pour la troisième fois : « D'où êtes-vous originaire ? Il faudrait vérifier si on peut embaucher des candidats qui sont originaires d'ailleurs… » Tant pis pour mes « Fièrement Sud-Africaine », majuscule a Fièrement ! Il ne suffisait pas de me présenter avec mon passeport Sud- Africain. Il aurait peut être fallu étouffer mon accent et faire disparaître les traces de mes années au Lycée Français.
J'ai conduit jusqu'au lieu de l'entretien et, après avoir lutté contre tous les agents de sécurité possibles et imaginables, on m'a finalement conduit vers la salle principale pour attendre que mon intervieweur se matérialise.
Avant de prendre place, j'ai remarqué un escalier qui menait à plus de bureaux à l'étage supérieur. J'ai été légèrement bousculée, par le sentiment qui m'envahissait à ce moment ; comme un sentiment de déjà vu, sûrement, je ne voyais pas cet endroit pour la première fois.
Peu de temps après, mon intervieweur s'est présenté (Intervieweur là c'est un mot les gens ? Walaye la traduction n'est pas facile du tout hahahaha). Bref - elle portait une chemise décontractée, et un jean ample. Je devinais par la taille de son afro qu'elle venait récemment de faire la transition des cheveux défrisés aux cheveux naturels. Elle avait l'air tellement détendue que je me suis dit : « Ma chère, donc personne ne pouvait me dire que moi aussi je pouvais venir en mode chill quoi ? Ahiiiiii ! Tu sais combien de temps il m'a fallu pour m'assurer d'avoir l'air mignonne pour cet entretien, seulement pour venir te trouver ici, comme ça, en mode chill ? Bon, même si je me doutais que mon fond de teint était mal assorti à ma carnation ce jour-là… J'avais fait l'effort !
Avis de non-responsabilité : Ne venez pas vers moi pour parler de « Tu manques de respect à l'intervieweur à cause de ses choix vestimentaires » ! Je dis simplement que peut-être que si j'avais reçu l'info sur les tenues décontractées, je n'aurais pas perdu mon temps en me préparant ce jour-là ! Loool, voilà, c'est tout !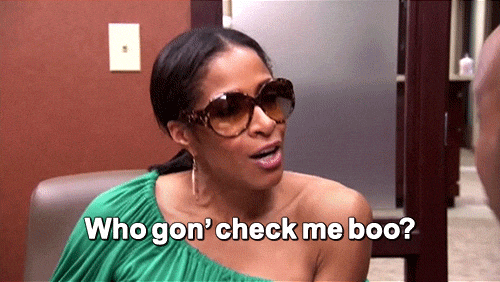 Mon entretien s'est plutôt bien passé. Enfin, je pense que ça s'est bien passé. J'ai eu droit à des questions très intéressantes, et je me rends compte maintenant que je n'avais aucune expérience à ce moment-là pour répondre aux questions qui m'ont été posées, de façon « créative » ou en sortant des sentiers battus (ce qui a été attendu de moi tout au long de l'entretien). Il s'avère que l'on a tous besoin d'expérience pour sortir des sentiers battus ; l'expérience qui fait grandir notre imagination.
Une fois rentrée chez moi, ce jour-là, je me souviens avoir déposé mon sac sur le sol de la chambre de ma petite sœur juste avant d'éclater en sanglots. Il y avait non seulement eu les longue sheures passées à parler avec des gens que je ne connaissais pas (ce simple fait m'avait épuisé), mais j'étais aussi pas mal coincée dans ma propre tête, à me remettre en question. Deux années de contact très limité avec le monde extérieur pendant ma période de chômage, et ceci mélangé à mon anxiété sociale, pouvait effectivement m'affecter plus que la personne moyenne.
Peut-être que je n'avais pas eu l'air assez intelligente, peut-être que j'avais l'air trop vieille pour une jeune dame de 23 ans (Même si ce fait avait été vrai… Quel rapport avait-il avec l'entretien en fait ? hahahahaha). Peut-être que mon visage avait eu l'air gris parce que je portais la mauvaise teinte de fond de teint tout au long de l'entretien (hélas, cette dernière inquiétude était la triste réalité et c'est pour cette raison que je me tiens à l'écart du fond de teint liquide jusqu'aujourd'hui, looool). Cette affaire ne m'a jamais rendu service, je vous assure !
Ça devait être quelques semaines après mon premier entretien, ou peut-être dix jours plus tard (ma mémoire me joue des tours, je vous aurais prévenu) que j'ai reçu un email de mon intervieweur, au milieu des pleurs causés par la mort, quelque peu inattendue, de mon père. Je n'oublierai jamais la salutation : « J'ai confiance que vous allez bien ». Appelez-moi dramatique, mais je n'utilise jamais cette salutation dans un email et je ne le ferai jamais. Même avant de perdre mon père, j'ai toujours pensé que c'était audacieux… Étrange… De simplement avoir confiance que quelqu'un allait bien. C'était comme présumer ou… je ne sais pas.
Quoi qu'il en soit, le email parlait d'un deuxième entretien.
Si vous m'avez lu jusqu'ici, à la prochaine !
Bisous,
Meg !